Issue 10 Australian Custom Trucks
ACT00010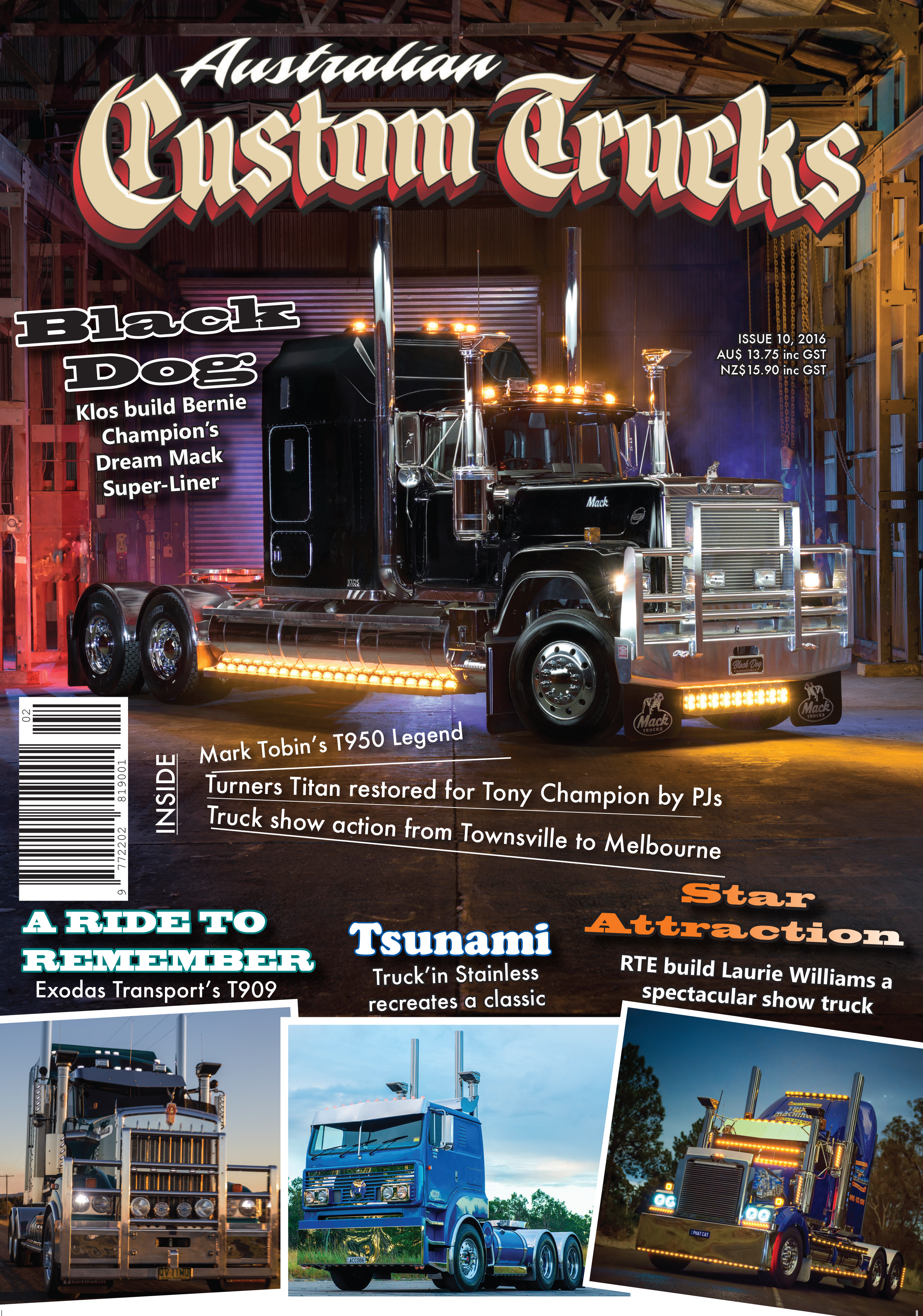 Back Issue Magazines
Another stand-out issue of Australian Custom Trucks magazine with features including:
BLACK DOG
Klos Custom Trucks created a very special Super-Liner for Bernie Champion.
STAR ATTRACTION
Rocklea Truck Electrical helped create Laurie Williams' 'Phat Cat' 4800 Constellation. Winner of the Melbourne ITTES Show & Shine Event.
TSUNAMI
Mick Lake, owner of Truck' in Stainless puts a new spin on an old classic with his International 4870.
PHAT
Phat 40 and fabulous – Mark Tobin's Legend T950 creates a sensation.
DEMOLITION MAN
Andy Pell is proud of the Western Star he drives for Gumdale Demolition and he has every right to be!
ROYAL RIDES
Toowoomba based Ice Pack Services pulled out all stops to get two Mack-Super Liners ready for a royal parade for the Sultan of Johor
TURNERS TITAN
This Mack Titan stood out from the pack. The PJ's restoration honours a friendship spanning over four decades between Brian Turner and Peter Champion.
A RIDE TO REMEMBER
Exodas Transport's T909 honours two very special people and is driven by a remarkable husband and wife two-up team Linda & Steve Game.
WINGLESS & FLYING
ACT's first heavy load story features Clein Transport Solutions moving a Caribou with Clein Transport and excellent photography by Warren Aitken to capture the moment.

In the Bling'd Up Trucks section we feature all the truck show action and much more.