Issue 11 Australian Custom Trucks
ACT000011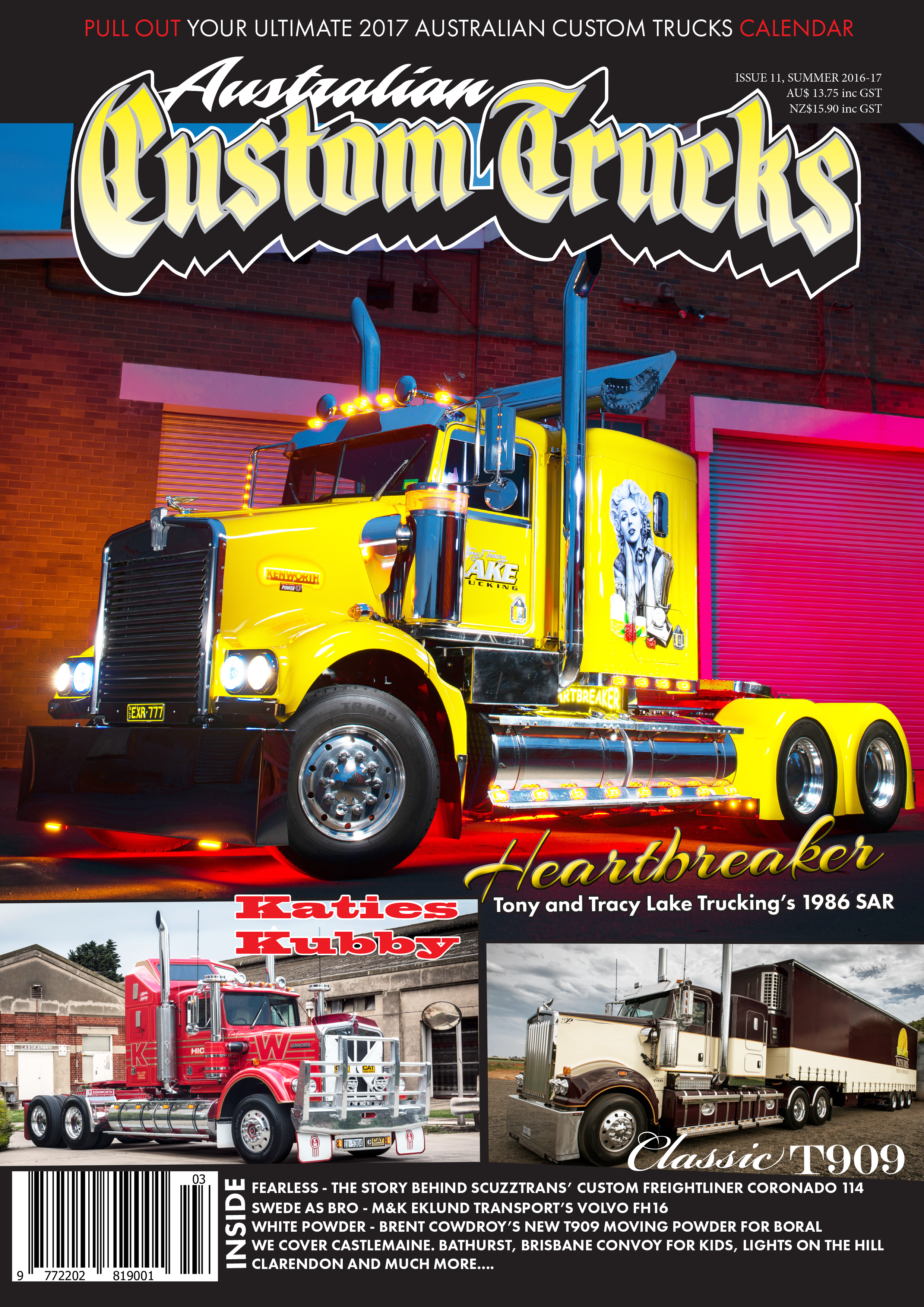 Another stand-out issue of Australian Custom Trucks magazine with features including
HEARTBREAKER
Tony and Tracey Lake's superb 1986 SAR.
KATIE'S KUBBY
Gerry Hick's original 1986 W925 model Kenworth brought back to life by Klos Custom Trucks'
WHITE POWDER
Brent Cowdroy's new T909 expertly crafted by A&I Custom Chrome Trucks.
CLASSIC T909
The colour combination and clean lines on the Patsuris T909 makes it an instant classic
FEARLESS
ScuzzTrans' new Coronado 114 was built to raise awareness for children's hospice Hummingbird House
SWEDE AS BRO
M&K Eklund Transport has brought out the beauty big time in its new Volvo FH16
BLING'D UP TRUCKS SECTION
All the latest truck show wraps and more!
Shipping Options
Australia (5) New Zealand (11) Rest of the World (22)